There is perhaps no other grape variety in the world that captures the taste of where it's grown—the terroir—better than Riesling.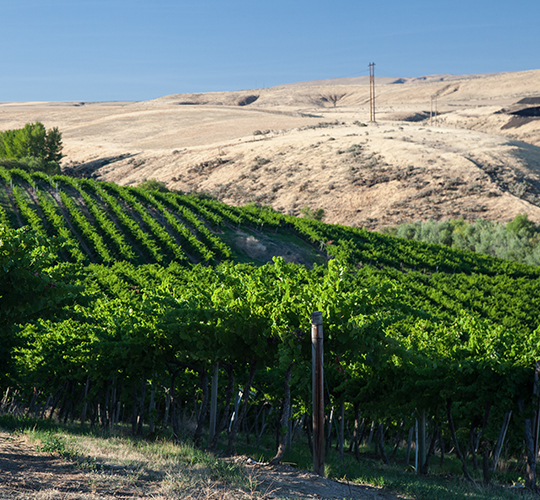 Eroica represents a unique exploration and showcase of Washington state Riesling. Though Riesling is synonymous with the growing regions of Germany, Alsace and Austria, it finds an idyllic home in Washington state, where warm, sunny days fully ripen fruit and cool evenings preserve the crisp fruit acids essential for quality. Our early Eroica blends were made predominately with Riesling from Cold Creek Vineyard, a warm site that yields a tropical, unctuous style of Riesling. It was the quest for enhanced acidity and minerality that eventually led Bob and Ernst away from such a warm site to cooler climate vineyards in the Yakima Valley.
Cooler vineyards are consistent candidates for Eroica, which today includes Viewcrest Vineyard in the Yakima Valley, Evergreen Vineyard near the town of George, Washington, and our own Horse Heaven Vineyard in the Horse Heaven Hills AVA.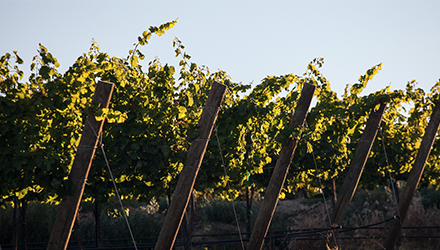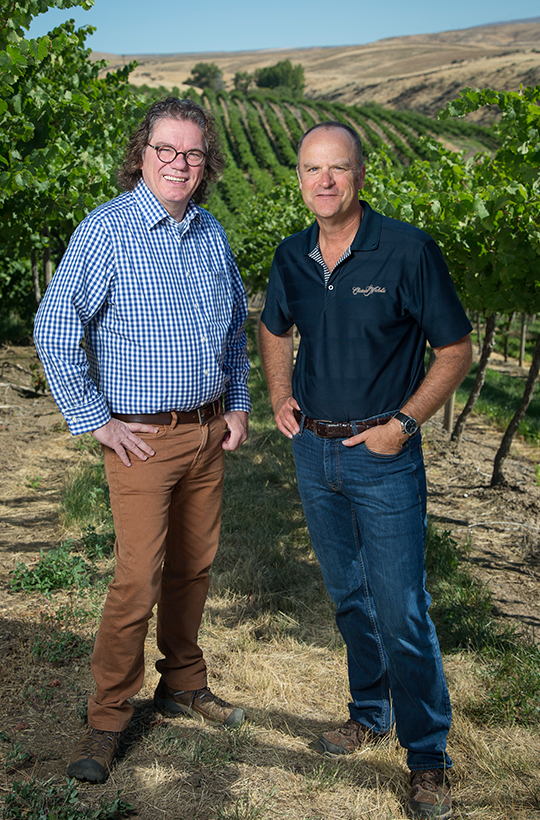 Setting Standards
For Bob and Ernst, finding the right vineyard site is just the first step in the journey.
Together, they also make sure the vines are managed using the proper viticulture techniques to produce the highest quality fruit possible. They collaborate on decisions of site selection, irrigation management, crop levels and canopy management. They work with vineyard managers and growers to adjust yields and manage fruit exposure to prolong the ripening of these cooler climate vineyards for added flavor development.
Every year, Bob and Ernst also visit the vineyard to keep watch over the state of the grapes and to determine which vineyard style will produce the next vintage - actively committing to the process through every stage. As a result, over the past ten years they have changed not only where we get our Riesling, but also how we grow our Riesling vines.
The blend of the finest Riesling fruit of the vintage is what gives Eroica its remarkable complexity and character.